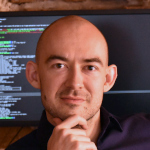 Michal Mazurek
Founder
Michal Mazurek, a graduate of Wroclaw University's Computer Science department, is an expert programmer and systems administrator. Programming since 12 and running servers since 14 he can rarely be seen without his 1989 IBM Model M keyboard. Treating programming as art, Michal doesn't rest until his code is perfect. And past membership in the rigorous OpenBSD project give him the insights necessary to understand what perfect means.
In his youth Michal wrote a tool to monitor Usenet and IRC for mentions of his handle. And after working for multiple startups and running a few of his own products he knows the hard work that goes into acquiring and understanding the needs of the first few customers. Combined this is the perfect set of skills needed to build Syften.
Michal lives in Krakow, and after work he likes to dance the Argentine tango and blog.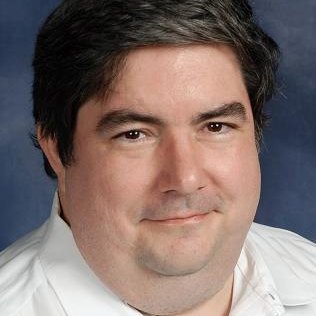 Sean Murphy
Advisor
Sean Murphy has been an entrepreneur since he could drive.He has served as an advisor to dozens of startups, helping them explore new options and bring their businesses to new levels. His firm, SKMurphy, Inc. (www.skmurphy.com), focuses on early customers and early revenue for software startups, helping engineers to understand customer development. His clients have offerings in electronic design automation, artificial intelligence, web-enabled collaboration, proteomics, text analytics, legal services automation, and medical services workflow. He founded Bootstrappers Breakfast (bootstrappersbreakfast.com) a growing entrepreneur community committed to serious conversations about growing a business based on internal cash flow and organic profit.
Prior to SKMurphy, Sean worked in a variety of roles including software engineering, engineering management, application engineering, business development, product marketing and customer support. He has worked for Cisco Systems, 3Com, AMD, MMC Networks, Escalade, VLSI Technology, and Silvar-Lisco. Sean holds a BS in Mathematical Sciences and an MS in Engineering-Economic Systems from Stanford University.