The best tweets are real-time and conversational, not pre-scheduled
"Twitter is not a technology, it's a conversation -
and it's happening with or without you."
There are plenty of relevant threads that you could jump into. They're valuable but elusive and way too easy to miss.
What if you could stay on top of your topics and got notified whenever important conversations were started?
And it's trivial to get 100k followers - you can just buy them. But what's the point of that if you'll still only get 10 likes per tweet?
How does adding genuine and high quality followers sound like?
"The art of Twitter is in the retweet. You must be interesting"
A tweet, unlike a blog post, has a lifespan shorter than that of a mayfly. To ensure the highest reach of your content you have to post several times per day. And it can be tough to find that many content ideas.
Wouldn't it be nice to have access to an endless stream of things to retweet or tweet about?
And has anyone ever posted a link to your site, but the tweet just withered and died? Never let that happen again, let your team give it that initial nudge needed for success.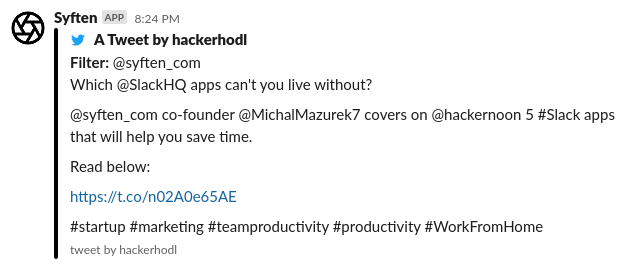 Speaking of links, the first thing a blogger or a content writer does after finishing an article is tweeting about it. Do backlink outreach while the content is still hot.