You know how the hustle goes. You share your article on Hacker News but it just withers and dies. You post it to Reddit but all you get is someone telling you off. You try promoting it on a Facebook group and you get banned.
Can you really turn this:

Four days and no upvotes? Why even bother?

Ouch, wouldn't want that.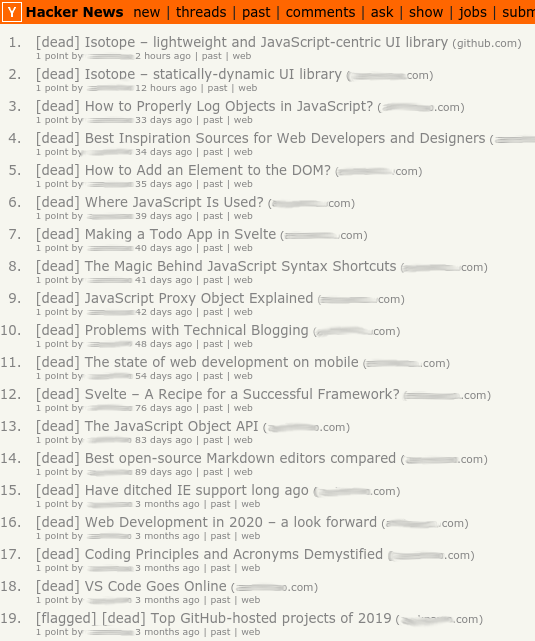 Oops!
Into this?

That's more like it!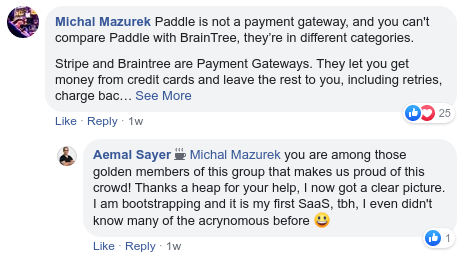 Sweet.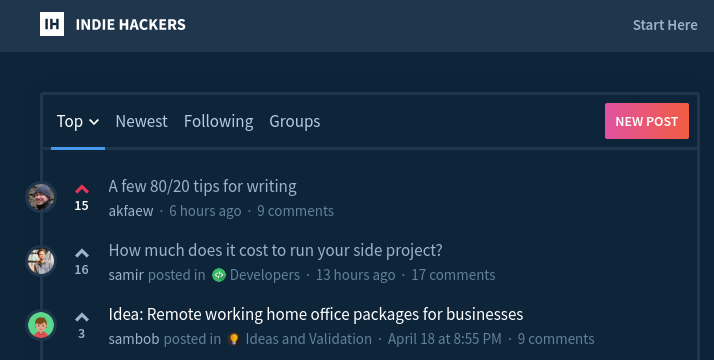 First spot. Perfect.
Let's have a look at a few tips.
General Rules of Thumb
Specialize. Don't try to establish a presence on every forum around. Pick a few communities that you'll enjoy hanging around on. When someone looks at your profile history make sure they see a person, not a marketing bot. That's what Patrick McKenzie is doing. Think "word of mouth", as opposed to SEO.
Be helpful. You can't just post a link to your article and expect people to follow it. Instead help solve painful problems, subtly suggesting there is more where that came from. That's what Harry Dry is doing. Think effective frequency.
Forget about what you want. This is How to Win Friends and Influence People applied to the internet world. Focus on helping others, and they'll happily come to you for more.
Make it easy to find you. If you've helped enough people they will check out your profile. Make sure to leave a link to your site there. In the case of Facebook or Reddit leave some clues in your posting history.
Reuse your content. Reply using the posts you wrote, but change them enough to appear as if you're answering the person directly. The comment from the screenshots above that got me 25 Facebook likes is an edited version of my blog post.
Scout for problems in advance. Sometimes a question gets asked over and over again. Go through the archives and look for a question like that. Then write an article about it. If in the future the same question comes up you'll have an answer ready. For example, in SaaS circles, there seems to be a thread about problems with Paddle every week. So I wrote an article with a list of Paddle.com problems.
Keep your history clean. Si Quan Ong, expert Reddit marketer employed at Ahrefs, in his seminal article writes: "I delete any "promotional" submissions that do not get > 10 upvotes in 48 hours".
If done well this is what you can expect
A programmer who quits his job to work on his own app is concerned with server costs. This is a recurring pain that I noticed while hanging out on the Indie Hackers forum.
So when I learned how to get $5000 Amazon AWS credits for $49 I wrote an article about it. I configured Syften to notify me when someone complained about their infrastructure costs and waited. Sure enough, one day a "How much does it cost to run your side project?" thread popped up. I replied as soon as I got the notification and watched:

The art of helping others
Note how I provide the solution in the comment itself. The focus is on helping, not promoting. I'm not tricking anyone into visiting my blog. My comment became the most upvoted one in the thread, and the thread reached the "top threads of the month" list. I got 17 upvotes, but did anyone click the link?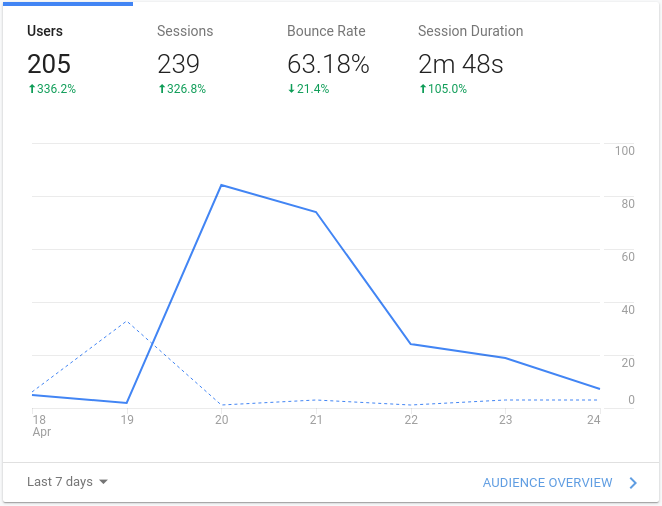 Traffic from just that one post
I promoted my blog only once that week, so all of this traffic came from that one comment. I also got five mailing list signups.
Okay, let's roll
Each community is governed by different rules. See these guides for details.
Resources